For the second time since its creation in 2015, the IFCM World Choral EXPO (WCE) will be organized in the beautiful city of Lisbon, Portugal. In the August IFCMeNEWS we published the names of some of the invited choirs for the Colorful Voices project. Here is the full roster of confirmed choirs selected to enrich your WCE 2022 experience: Cantemus Youth Choir, conductor Denis Ceausov (Moldova); Collective Singers, conductor Ponti Dikuua (Namibia); Incantare Coro Femenino, conductor Natalia Vadillo (Argentina); Maze, conductor Merel Martens (Netherlands); Mosaica Singers, conductor Nedy Muna (Jordan); Portland State Chamber Choir, conductor Ethan Sperry (USA); Shallaway Youth Choir, conductor Kellie Walsh (Canada). We are also thrilled to announce the two professional choirs which will be participating in WCE 2022: Kammerchor Stuttgart, conductor Frieder Bernius (Germany) and Ordinarius Vocal Group (Brazil).
Each month, the IFCMeNEWS will feature one or two of the WCE 2022 invited choirs. Here is an introduction to the two professional choirs you will get to hear and work with.
Kammerchor Stuttgart, Germany
Kammerchor Stuttgart is considered one of the leading ensembles of its kind. Founded over 50 years ago in January 1968, Frieder Bernius has established an exceptional choir that is celebrated by audiences and music critics alike. The choir's repertoire spans the 17th century to the 21st century, and the choir's special intention is to be a specialist for choral music from all époques and genres.
The choir receives invitations from all major European festivals and has given concerts in numerous renowned concert halls. Kammerchor Stuttgart was invited to three World Symposia for Choral Music (Vienna, Sydney, and Seoul), as well as to the 12th WSCM in Auckland in 2020. Regular concert tours to North and South America, Asia, and Israel reflect the worldwide reputation of Kammerchor Stuttgart. Of the choir's 100 CD recordings, 45 have been awarded international prizes, such as Edison, Diapason, and ICMA.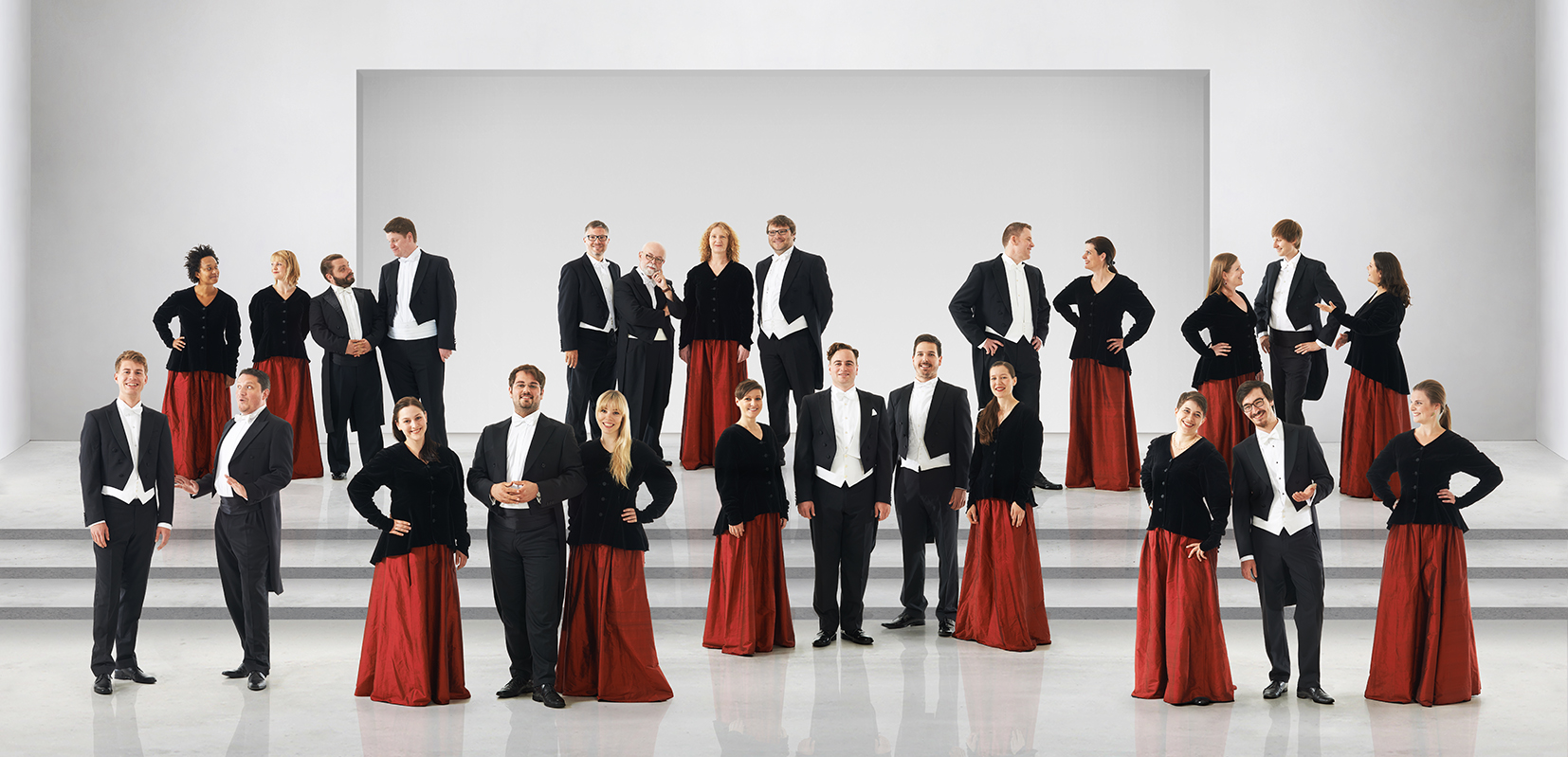 Kammerchor Stuttgart © Jens Meisert
Ordinarius Vocal Group, Brazil
Ordinarius offers a varied repertoire, using the voice as its primary instrument and the Brazilian percussion as its perfect complement. The group's original and exclusive arrangements are the work of Augusto Ordine, musical director and founder. The ensemble's repertoire includes pieces by Ary Barroso, Antônio Carlos Jobim, Vinícius de Moraes, Rosa Passos, Joyce, and other outstanding Brazilian composers. The arrangements are a cappella as well as with guitar, ukulele, and percussive instrumental accompaniment. Brazilian rhythms such as choro, baião, samba and ijexá are explored by the septet in a modern representation of a timeless Brazilian culture.
Ordinarious Vocal Group's first album, Ordinarius, was considered to be one of the best CDs of Brazilian music in 2012 by the music site O embrulhador and resulted in their tours in Brazil and Europe. The group's music videos have more than 300,000 viewings on YouTube and include fans from all over the world. The Ordinarius version of "As long as you love me", originally performed by the Backstreet Boys, was recommended by the American group itself on Twitter and Facebook, drawing increased international recognition and exposure.
Ordinarius' goal is to offer quality vocal music that draws on many styles and sources. Their performances offer the audience the opportunity to sit back and enjoy the best that vocal arrangement can offer, as well as a chance to sing along and join the fun!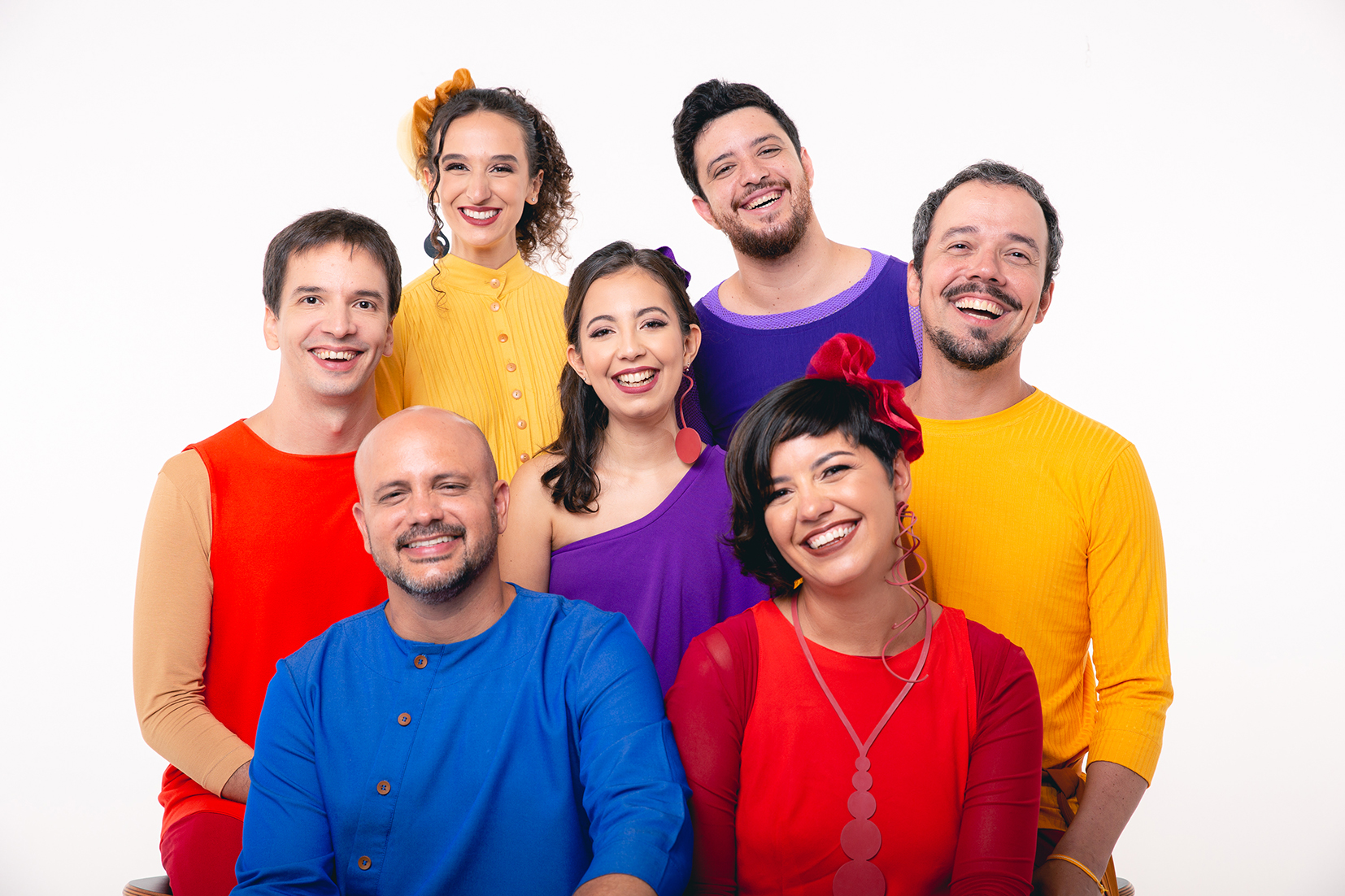 Kammerchor Stuttgart © Jens Meisert